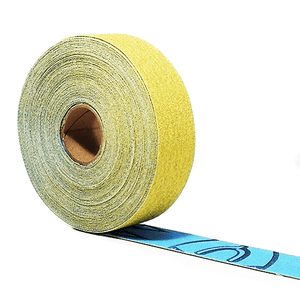 J-Flex Gold Rolls 1x10
The perfect paper for woodturners.
Klingspor "Gold" non-loading J-Flex rolls are the same unique cloth backed material as the Sanding Mop. This incredibly flexible and durable product will astound you with its' life span. Turners will be in their glory with the performance and availability of this product.