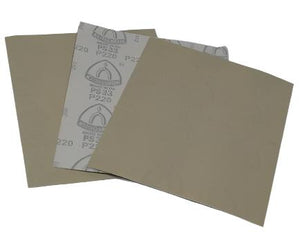 9" x 11" Klingspor A/O HOOK & LOOP Stearate Coated Sheets 10pc
These are premium quality aluminium oxide Klingspor sheets. The same non-loading sanding sheets as our Stearate Coated Sheets with an added hook and loop backing. Superb performance on both hard and soft woods as well as light metal work. This is the identical material as the Klingspor hook and loop discs. Also available with plain backing. 10 sheets per pack.
A favourite with turners who like to make their own 2" & 3" discs for a fraction of the cost!