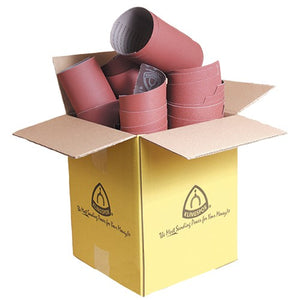 20 lb Bargain Box
You'll want to keep a box of this in your shop! Industrial quality Klingspor sandpapers - ends of rolls, overruns - each box contains a mix of grits in coarse, medium and fine. We love to open these up and preview what our customers are going to get and let us just say sometimes we're jealous! These boxes have some great quality sandpaper - and end up always being a great deal!  This is an excellent item to share amongst friends. 
Sorry - you can't pick what grits come in the box.
These are already packed before they get to our warehouse, so we can't control what goes in your box.